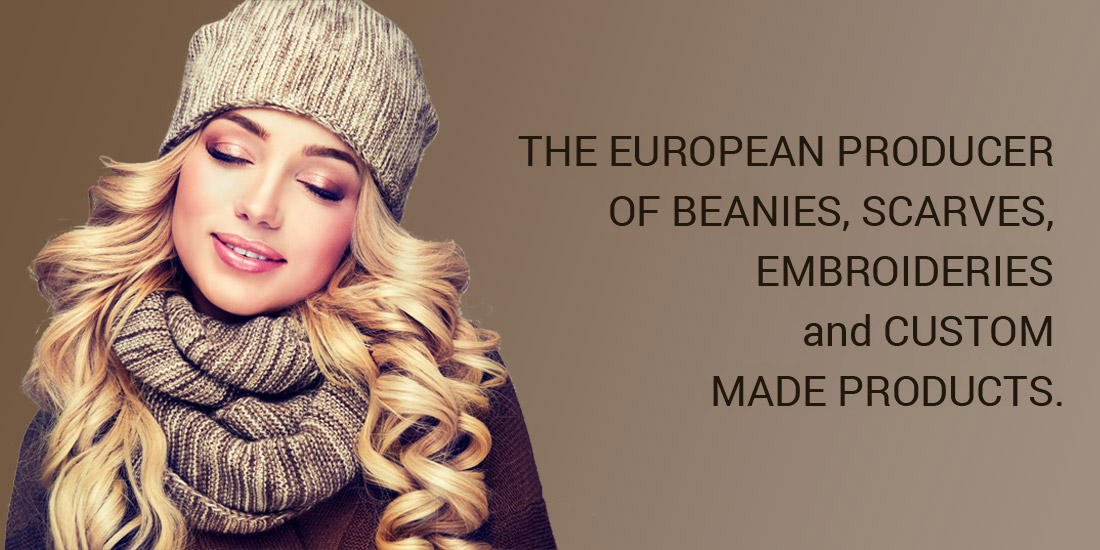 QUEEN FASHION company was founded in 1992.
Since its beginnings, one of the main business activities of the company was custom textile production.
We particularly specialize in custom made beanies, caps, scarves and embroideries we make in our own production space in Brno, the Czech Republic. It is a strategic location with excellent transport accessibility to Wien, Prague and Bratislava. Thanks to a revolutionary technology of knitting that ensures precision in every single detail and using top-notch materials and extraordinary manufacturing, our products are among the best custom made knit products in the whole Europe. Oeko-Tex certification is a must for us.
We use exclusively Japan embroidery machines TAJIMA which are world-class embroidery machines.
We know everything about embroidery production. Our company is one of the most experienced embroidery producers in central Europe.
With our extensive experience in the textile industry in which we have been cooperating with important foreign textile producers and brands for more than 20 years, we can offer our customers a complete range of quality branded textile goods with very flexible delivery.
Our aim is to always offer our customers quality original products, extraordinary services and personal approach. We also take professional consultancy and cooperation for the production of whole collections as a must.
We strive to make our products with an Italian spirit, German precision and Czech manual dexterity. Our team of workers and specialists always gives professional care to every order and puts the utmost emphasis to all details.
We believe that this offer will suit you and you will become one of our satisfied customers.
Milan Unzeitig
CEO